As The Berson Group at Compass, father-daughter team Ariana and Philip Berson specialize in providing deep-rooted Los Angeles real estate expertise with top-tier customer care and abundant enthusiasm. Their hands-on approach means that every client engagement receives a completely custom game plan that is always centered on delivering the utmost value in the most efficient manner possible.
By joining forces to serve their loyal clientele, Ariana and Phil also boast the perfect, complementary combination of skills. Phil is a Certified Negotiation Expert known for his industry experience, vast network and strong work ethic, while Ariana delivers top-notch marketing expertise, insightful market knowledge and an important millennial perspective. Coupled with Compass' best-in-class technology, The Berson Group is the kind of powerhouse team you want on your side.
Honest, friendly and known for their round-the-clock availability and responsiveness, The Berson Group stands ready to make your real estate dreams a reality. As Phil sums up, "From our family to yours, it is our job to help you find your place in the world. A place where you and your family can live the lifestyle you deserve!"
Exclusive Partners
Artfully curated, seamlessly connected and committed to unparalleled concierge service, the Coast to Coast network is powered by relationships that open the door to exceptional living…anywhere.
Collaborative | Coast to Coast members foster strong connections that become a powerful resource for uncovering and accessing exceptional residential real estate properties.
Curated | Today's home buyers and sellers expect much more than a transaction. Coast to Coast agents know how to curate the entire experience to fit the needs and desires of discerning buyers.
Boundless | Anywhere and everywhere…today's homebuyer is part of a global community that is not confined by city, state or market. The agents of the Coast to Coast network are positioned to address the needs of any real estate portfolio.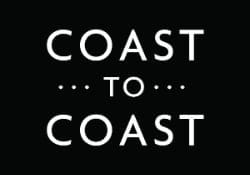 Philip Berson | CA DRE# 01780803
Ariana Berson | CA DRE# 02035710